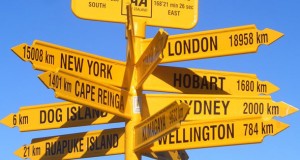 With the fresh taste of Spring Break in the air, there's no doubt that summer is on your mind! Ahhh, summer…a break from the hustle and bustle of the school year, the unruly students, and the school cafeteria lunches. A time for relaxation, organization, and getting your life back. And best of all, a time for traveling!
Workshops Provide Great Educational Travel Opportunities!
If you're one of those dedicated teacher types with a thirst for learning, your students should consider themselves very lucky. You're going the extra mile to keep your own mind filled with knowledge that you can later pass on to them. In your case, workshops will provide the perfect opportunity for educational travel this summer! Here are a few educational workshop providers you may want to look into:
Educational Travel through Volunteering
The only thing more fulfilling in life than being a teacher is being a volunteer teacher! Using your knowledge and experience to educate others across the globe is an extremely rewarding experience. The Peace Corps Response provides teachers with the opportunity to serve as volunteers on short-term assignments around the world. This is perfect for your summer educational travel needs!
Find more benefits and opportunities for volunteering as a teacher in our blog post: How Volunteering as a Teacher can Forever Change your Life.
Unique Educational Travel Opportunities for Teachers
If you're looking for something exciting and different to do this summer, I have just the solution for you! Check out these unique educational travel opportunities specifically for teachers:
NOAA Teacher at Sea – The National Oceanic and Atmospheric Administration provides teachers with an opportunity for a hands-on, real-world experience working with NOAA scientists as they conduct research at sea.
GEEO.org – The Global Exploration for Educators Organization is a non-profit that provides educational travel programs for teachers. The organization strives to help teachers gain more knowledge and cultural experience that they can bring back to their students in an effort to help future generations to become more outward-looking and dedicated to improving their world.
Intensive Summer Language Institutes – American Councils is an international nonprofit organization that creates educational travel opportunities for teachers wanting to increase their knowledge, perspective, and understanding of other cultures. The intensive summer language programs allow teachers to spend six weeks studying Arabic and Chinese overseas. The best part – travel and study costs are fully covered!
Year-Round Educational Travel Opportunities
In case you have other plans for your summer, we've got you covered! You can still experience the fun and excitement of educational travel throughout the school year by taking your students on an educational class trip! CE Tours provides customized educational tours for you and your students to give them a life-changing experience that will contribute to their cultural, social, and educational development.
P.S. Check out these educator incentives that will make your class trip even more rewarding!
Social Share